Saudi Arabia halts all travel to country over fears of new Covid strain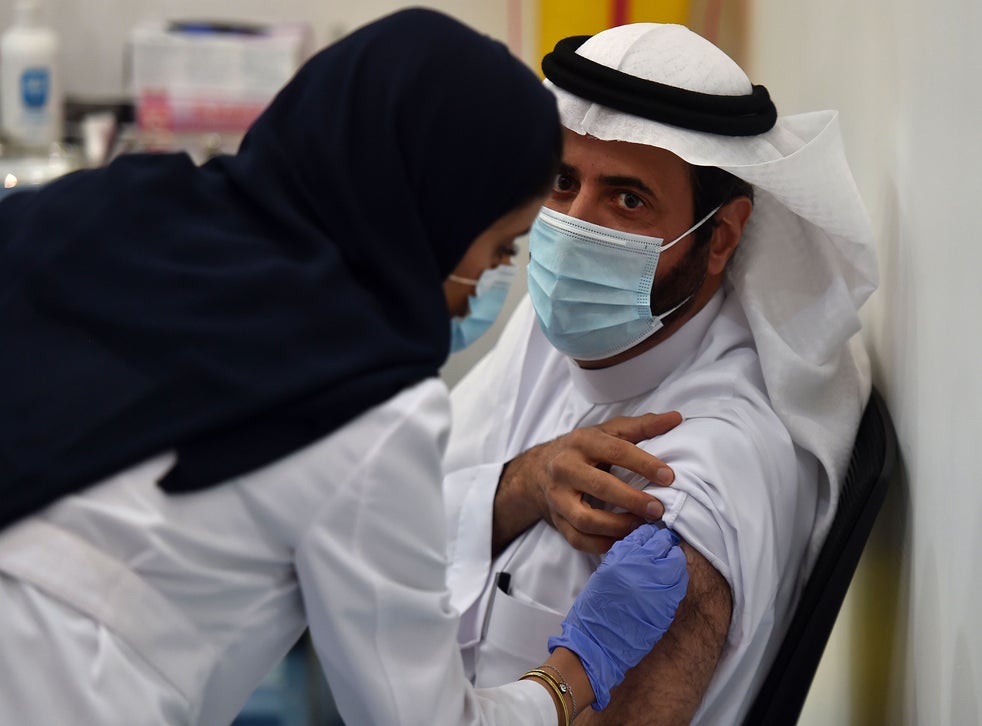 The Saudi restrictions are among the most draconian imposed so far after news of the new strain
Saudi Arabia blocked all travel to the country via air, land and sea, becoming the latest country to impose fresh travel curbs in response to the emergence of a new strain of the Coronavirus.
The Saudi restrictions are scheduled to last a week, according to the official Saudi Press Agency. They appear to be the most draconian imposed so far in response to the new variant, which is deemed to be 70 per cent more infectious than the original strand and is rampant in the UK.
Nations such as Kuwait and Iran have halted air travel to the UK while Ukraine, Lebanon and Spain have not.  
Russia though, on Monday, joined the list of countries halting travel to the UK. Moscow announced it would pull air links with the UK — initially for a week from midnight. Announcing the decision, the federal coronavirus task force said it would study the impact of the new mutated strain of the virus before deciding its next move.
The Moscow-London link, which reappeared in August, is one of very few open air corridors between Russia and the west.
In Israel, chaos erupted at Tel Aviv airport after authorities ordered all arrivals from the UK, South Africa and Denmark to enter two-week self-isolation in designated army-run hotels due to mutant strain.
READ ALSO: Countries Ban UK Flights As Britain Says New COVID-19 Strain 'Out Of Control'
Just hours after the decision was made public, 25 Israelis arriving on an EasyJet flight from Luton initially refused to be taken into quarantine, according to local media reports.
Turkey has imposed a temporary halt to flights to and from the UK, Denmark, the Netherlands, and South Africa in response to the new Covid variation, which epidemiologists say shows no sign of being more deadly than the original virus or more resistant to the various vaccines that are being rolled out.
"It has been reported that the rate of transmission has increased in the UK with the mutation of the coronavirus," Turkish Health Minister Fahrettin Koca said on Twitter.
Akewusolaf is an online Publication. I blog about News| Sports| Politics| Entertainment| Celebrity Gist| Health Tips| Gossip| Personality| Current Affairs| Quotes