Christmas: El-Rufai Asks Kaduna Residents To Be Peaceful, Show Love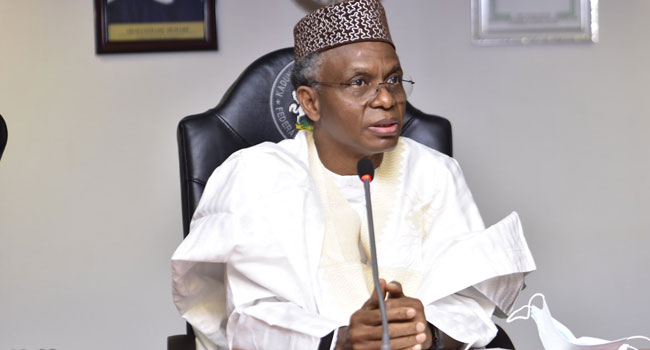 Governor Nasir El-Rufai of Kaduna State has called on residents of the north-western state to show love to one another and remain peaceful.
"We can all, as Christians as well as Muslims, emulate the example of Jesus Christ," the governor said in his Christmas message to residents of Kaduna State on Thursday.
"We can strive to be better than we are today, combining our faith with exemplary conduct. We pray to God Almighty that the blessings and lessons of Christmas will spread all through our state and move us to be better people."
READ ALSO: Woman who hacked her two children to death in Kano pleads not guilty
While admitting that the COVID-19 pandemic will limit the celebrations, the former Minister of the Federal Capital Territory (FCT), urged residents to adhere to the safety protocols.
"But as people of faith, we know that God's love is unlimited; that amidst the trials and tribulations that confront us, the Almighty still avails us many reasons for joy in His Grace and gratitude for His protections,'' El-Rufai noted.
According to him, combating the pandemic requires individual and collective efforts, but believes that ''together we can beat COVID-19!''
He, therefore, appealed to the people of Kaduna State to "celebrate Christmas and the New Year with the sense of responsibility that we observed during the Easter and two Eid celebrations that took place in this year of this deadly pandemic."
Akewusolaf is an online Publication. I blog about News| Sports| Politics| Entertainment| Celebrity Gist| Health Tips| Gossip| Personality| Current Affairs| Quotes