Stop preaching separation, God didn't make mistakes making us a single united country — Ezugwu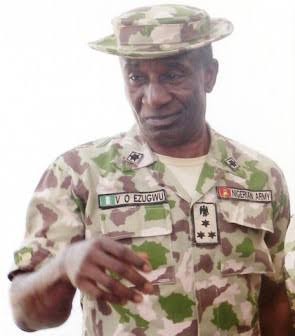 Maj-Gen Victor Ezugwu, the Commander of the Nigerian Army's Infantry Corps, has stated that God did not make a mistake in uniting Nigeria and that Nigerians should preach against separation.

For a long time, many individuals and organizations have called for Nigeria's division, particularly in the country's western and eastern parts.
The General expressed confidence that the country would become more peaceful soon and urged Nigerians to refrain from calling for separation, saying that God had made no mistakes in uniting the country.
RECOMMENDED FOR YOU
However, Maj-Gen Victor Ezugwu has stated that the country will remain indivisible, despite the present circumstances.
He made this statement known to reporters on Tuesday at an Eid-el-Kabir celebration for the children of officers and soldiers stationed at Jaji Military Cantonment.