Gunmen abduct former senator in Akwa Ibom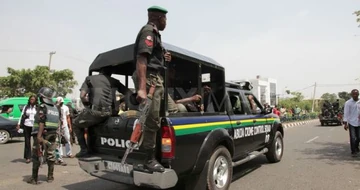 A former senator, Nelson Effiong, has been kidnapped by a group of gunmen in Akwa-Ibom State, Police authorities confirmed on Monday, September 6, 2021.
The former lawmaker was abducted at a drinking spot on Oron Road, in Uyo around 10 pm on Sunday, September 5.
At least seven other people were reportedly injured when he was seized by the gunmen and taken away.
RECOMMENDED FOR YOU
Akwa Ibom State Police Command spokesperson, SP Odiko Macdon, said on Monday efforts are already in place to rescue him.
"The Commissioner of Police, Andrew Amiengheme, is miffed about it and has promised to spare no resources in ensuring his safe rescue and perpetrators brought to book," he said